Désolé, cette page n'existe pas en français
Newsletter #09/22
Enjoy reading!
1. International evaluation of the action in Hamburg
2. Court proceedings at Borna Local Court
3. Lützerath lives!
4. Save-the-Date: Alliance meeting from 9 to 11.12. in Hanover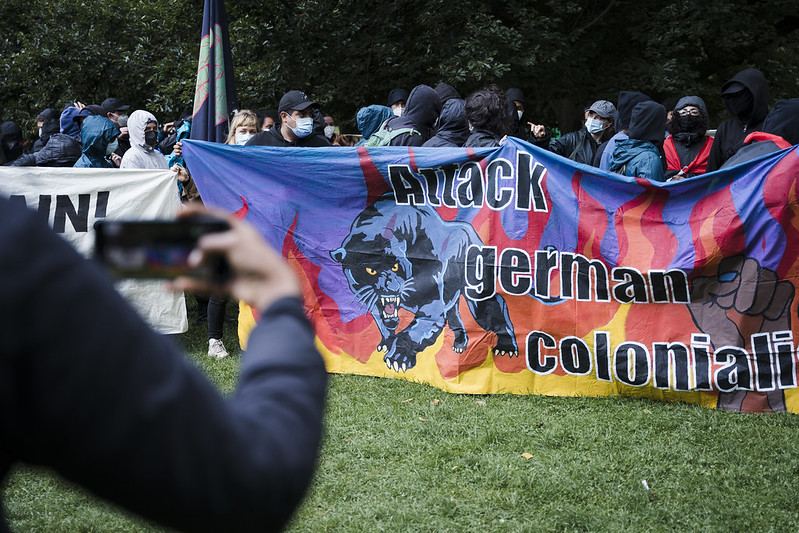 1. International evaluation of the action in Hamburg
– written by a someone from the AG International –
Despite not having a huge international mobilisation effort for this Ende Gelände we managed to receive an estimated 200-300 internationals at our camp. It is really difficult to estimate exactly how many internationals attended the camp and action but we had people from France, Belgium, the Netherlands, the UK, Denmark, Sweden, Switzerland, the Czech Republic, Poland, Spain, and Italy. There were even comrades who came from as far away as Latin American countries, Australia and Texas. This necessarily sparked the debate as to the ethics of people flying to Ende Gelände.
Hopefully, attendance at Ende Gelände will inspire these activists and some may even recreate the tactic of a large-scale protest camp and action. The winners for the most internationals mobilised goes to Italy, where around 70 comrades came as a result of active discussion around Ende Gelände at the Climate Camp in Turin alongside the exciting climate justice work that has been happening within the ecological struggles in Italy over the last few years.
Particularly in relation to the intense police repression, we faced this year, the experience of many of the internationals was not universally positive. The vast majority of internationals went into the Purple finger where we were heavily pepper sprayed, beaten with batons and targeted with water cannons. The question has been raised as to how internationals can be integrated into the action structures and what communication occurs.
That being said, as an international Ende Gelände organiser, I know I am not alone in appreciating the beauty of people coming together from all over Europe (and the world!) for the first time in three years.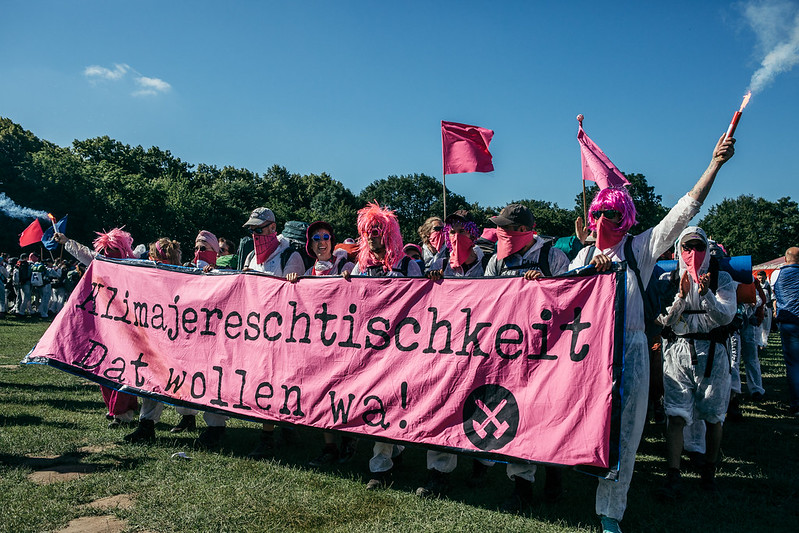 2. Court proceedings at Borna Local Court
On 13 October, a series of criminal trials began in Borna near Leipzig for lignite protests by the Ende Gelände action alliance in November 2019. At the time, more than 1,000 activists had entered the Vereinigtes Schleenhain open-cast mine near Leipzig, peacefully blocked coal mining and then voluntarily left the mine. The Mitteldeutsche Braunkohlengesellschaft (MIBRAG) filed charges of trespassing. But it was not only activists who were charged. Several journalists who reported on the action and two members of the state parliament who were there as parliamentary observers were also accused of trespassing.
Sina Reisch, Ende Gelände's press spokesperson, said: "MIBRAG wants to intimidate us. I am only being charged because of my press work for Ende Gelände because my personal details were not recorded by the police during the action. We are accused of trespassing, but what kind of trespass is that? The house is on fire and we are stopping the fossil fuel arsonists from pouring more oil on the fire." Marco Bras dos Santos, a concerned journalist, adds, "A democratic society is unthinkable without freedom of the press. The fact that media professionals are being sued by energy companies shows an anti-democratic understanding. I would like to see this practice become a thing of the past."
MPs from different parties repeatedly accompany protest and blockade actions of the climate justice movement. They observe, control the rule of law of police actions, de-escalate and mediate. This form of parliamentary observation is considered an important guarantor of freedom of assembly. As parliamentary observers, two long-standing members of the Saxon state parliament accompanied the Ende Gelände action at the time. In July 2021, the state parliament stripped both MPs of their immunity to clear the way for their prosecution.
The criminal trials will take place at Borna District Court near Leipzig, Leipziger Straße 67a, on the following dates:
Tuesday, 08.11.2022 at 9 a.m. (room to be announced)
Dirk Knofe, Photographer
Friday, 02.12.2022 at 9 a.m. (room to be announced)
Marco Bras dos Santos, Journalist
past dates:
Friday, 28.10.2022 at 9 a.m. in room 119.
Sina Reisch, press spokesperson Ende Gelände
Tuesday, 01.11.2022 at 9 a.m.
Marco Böhme, Member of the Saxon Parliament for DIE LINKE
The trial on 13.10. resulted in a guilty verdict and a heavy fine, appeal proceedings are ongoing. More court dates are sure to follow, so stay tuned to our website.
On the Ende Gelände flickr account you can find more photos from current and past actions, including photos from the blockade action on 30 November 2019 in the Leipzig lignite mining area: https://www.flickr.com/photos/133937251@N05/albums (Album: EG 2019 Lausitz & Leipzig).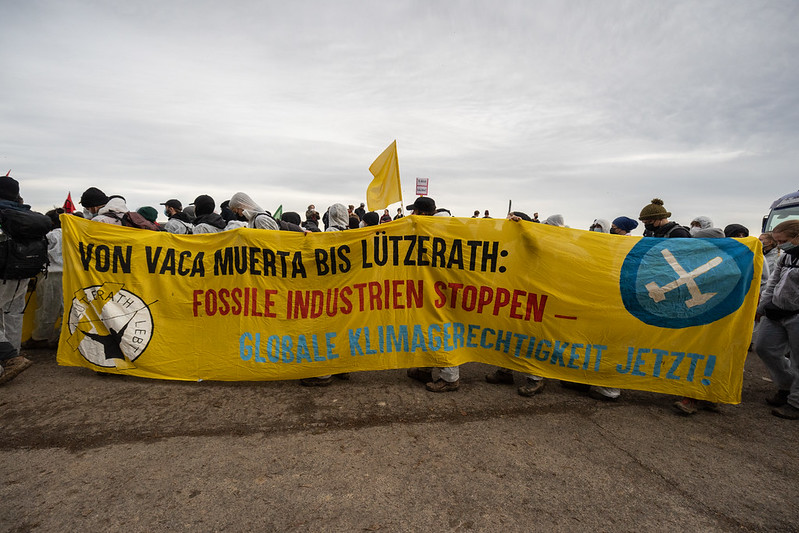 3. Lützerath lives!
Lützerath is a village in the Rhineland that is to be destroyed for the profits of a major international corporation. RWE wants to demolish the village to burn 650 million tonnes of lignite. This would mean Germany breaking the Paris Climate Agreement. We will prevent that.
On 28 March 2022, the OVG Münster cleared the way for eviction by confirming RWE's "early transfer of possession". Since Eckardt surrendered his farm at the beginning of October and Robert Habeck and Mona Neubaur of the Greens announced the demolition of Lützerath, an eviction has depended on the arbitrariness of RWE.
As it looks, the imminent eviction of Lützerath is getting closer and closer – nevertheless or just because of that we are still here and invite you to join us! The next weekends there will be skillshares and educational offers (check the programme every now and then).
Here on the ground, we join centuries of struggle around the world: We are rebelling against a colonial system that is destroying the foundations of life worldwide. Come to #ZADRheinland and defend Lützerath with us!
Pack your backpack and come along to continue building Lützerath. The clearing season has started and Lützerath needs your support now!
Here is the action ticker: https://luetziticker22.aktionsticker.org/
Here is more information: https://luetzerathlebt.info/
Do you want to support Lützi within Ende Gelände? Please contact us at the following e-mail address: unser_aller_camp@riseup.net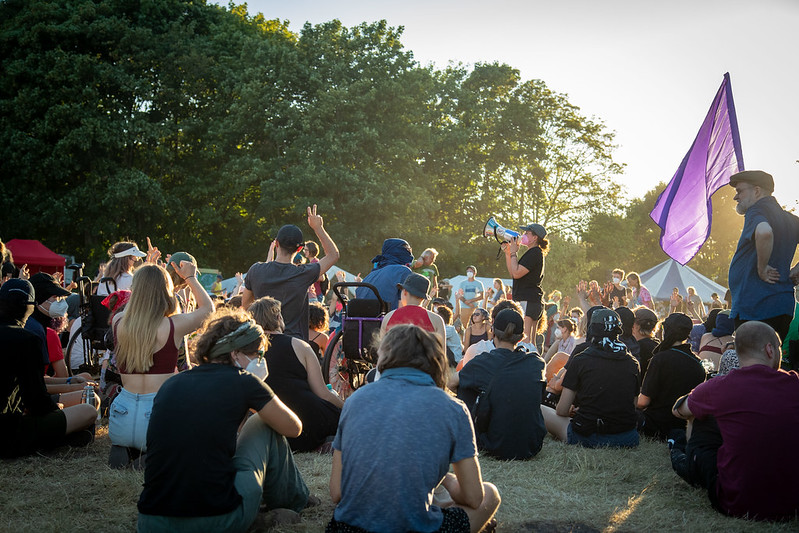 4. Save-the-Date: Alliance meeting from 9 to 11.12. in Hanover
After the action is before the action. That's why we invite you to the alliance meeting from 9 to 11 December in Hanover! Here we want to think about the next action season. A very good start also for new people!
Please note the date in your calendar, you will find more information on our website soon. There you will also find the registration form about a week before the dates.