Busses from nine countries!
Get your ticket now for the Ende Gelände action.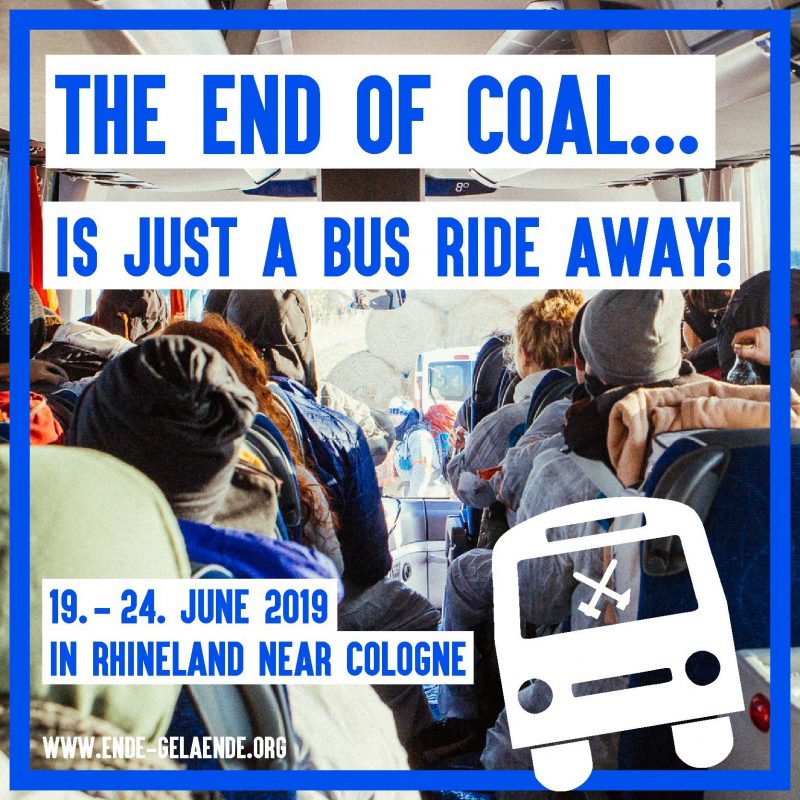 More and more local groups start to organize a bus for the action next month.This year, for the the first time in the history of Ende Gelände, a bus from Spain will travel all the way from Madrid to join the action! The European climate justice movement is growing and becomes more versatile 🙂 .
If you don't know yet how to travel to the Rhineland, a joint ride with the bus might the best thing to get into the right mood for the action.
On this map you can see all the cities that are already planning a bus. Just write an e-mail or follow the link to their website to get a ticket. You can help the organizers a lot if you buy a ticket early 😉 .
No bus is close to your city? Maybe you and your group can organize a bus yourself. Everything you need to know for this you can find in our bus guide.