Setting up and designing the camp
From setting up the camp to looking after children and transporting materials, there is a lot to do to make the camp possible. We are therefore happy about all the people who support us!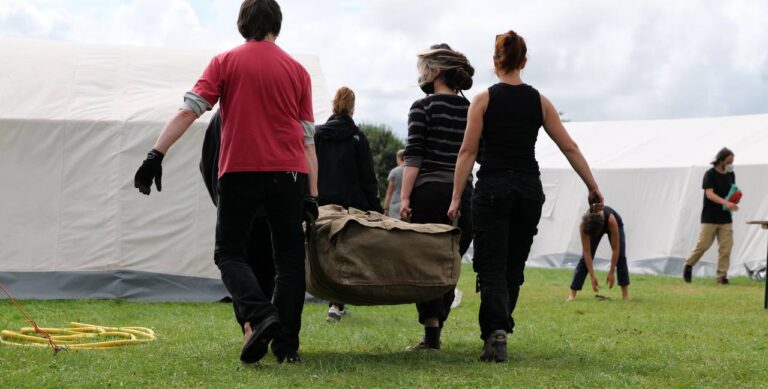 Campbuilding and organisation of the camp
To make it as easy as possible for you to get involved in advance, we have created an online tool. You can select one or more of the various support needs and you will then be put in touch with the relevant people by email as soon as possible.
But we are also looking for people on site, e. g. for the kitchen or cleaning the toilets. There will be daily camp plenaries where we organise the camp together.
The assembly will start on Friday (28.7.) – from 2 pm you can meet us at the area in the Georgengarten in Hanover (find more infos here).
Movement-Building – Shape the programme yourselves
In addition to the pre-planned programme, there will also be plenty of space for you to get involved with content, fun and games and also cultural contributions (open stage). Drop by at the info point!
See you soon, auf gehts, ab gehts Ende Gelände!