Newsletter #08/22
After the end of the action this year, we would like to reflect on some aspects with you. In this newsletter you will find not only the invitation to the next alliance meeting, where we want to evaluate the whole action together with you, but also a critique of the police violence that we had to experience during the action.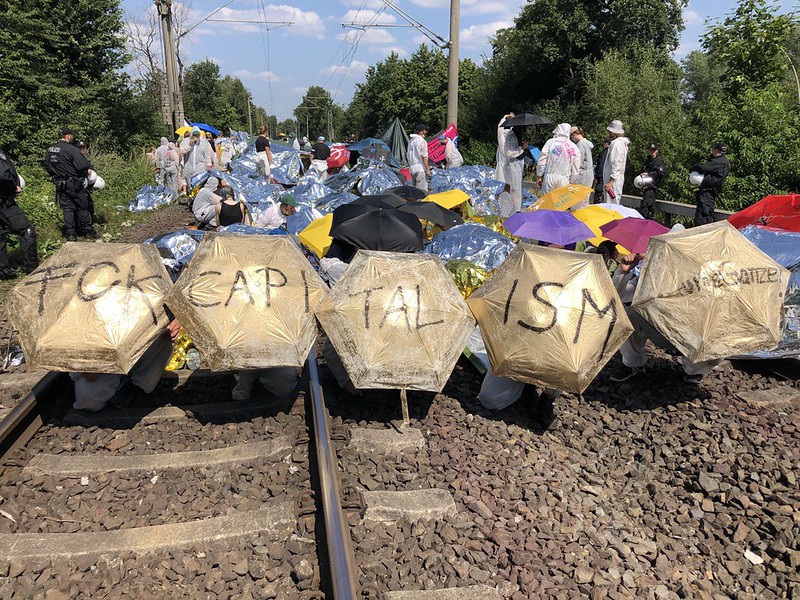 Apart from that, there are also actions in September and a few contact points that we want to draw your attention to.
Have fun reading!
1. Save the Date! Alliance Meeting from 14. – 16.10.
2. Criticism of police violence
3. Legalcare 22 – Follow-up repression
4. Gemeinsam gegen die Tierindustrie – Camp und Action 23. – 27.09.
5. Lost & Found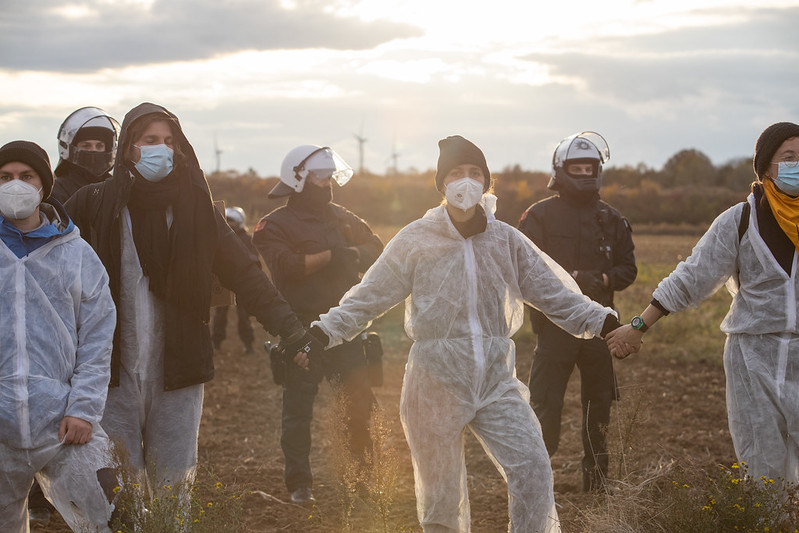 1. Save the Date! Alliance Meeting from 14. – 16.10.
Our summer action and the System Change Camp in Hamburg are over and a lot has happened in the last weeks that we as an alliance want to reflect on again with you. Therefore we invite you to the alliance meeting from 14-16.10.!
Please note the date in your calendar, more information about the place etc. you will find soon on our website. There you will also find the registration possibility about one week before the dates.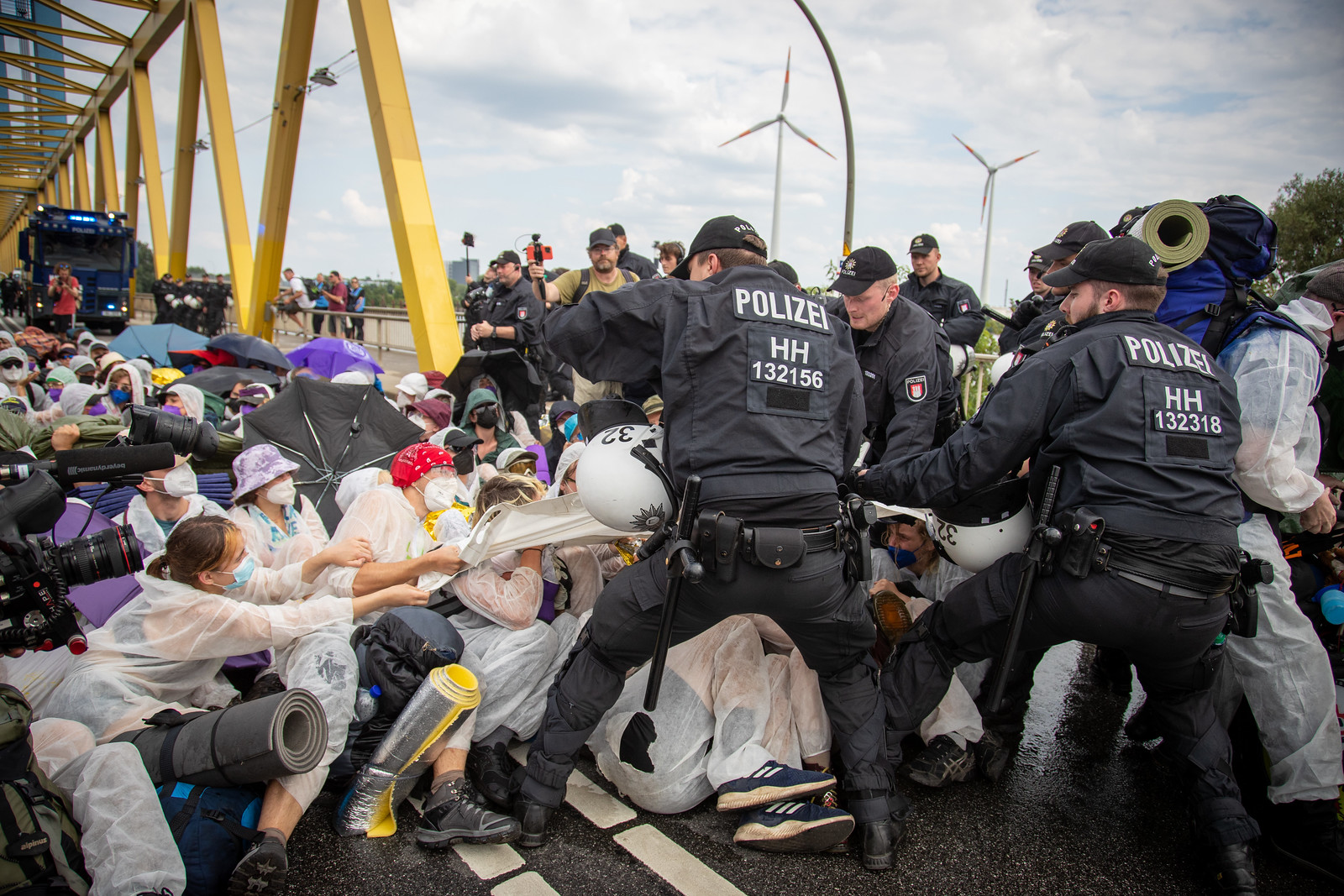 2. Criticism of police violence
During our action 2022, which is specifically directed against the expansion of gas infrastructure and colonial economic structures, the police repeatedly used massive violence against the demonstrators. The police is not necessarily the direct addressee of actions. When things go well, they are only superfluous accessories, when things go badly, they are the source of repression, violence and trauma.
Unfortunately, we had to document numerous assaults by the police this year. Among other things, activists were injured – sometimes severely – by the use of water cannons, batons, irritant gas and pain grips, as well as by punches and kicks. Some activists had to be treated in hospital as a result of the police violence. In addition, the command repeatedly endangered the health of the activists by refusing drinking water at temperatures of over 30 degrees, actively obstructing medical care by paramedics, and confiscating sunscreen.
Luca Schöller from the demo paramedics reports: "The police left an unconscious person lying in the blazing sun for at least 20 minutes and insinuated that he was faking. The police massively obstructed our life-saving measures by continuing the forcible evacuation without consideration for the injured person as well as endangering the rescue personnel in the immediate vicinity. Despite several requests to immediately alert the rescue service and an emergency doctor, the ambulance was only called after a considerable delay – the police ignored our assessment until the acute danger to life was confirmed by a police doctor. They endangered a human life."
But also in other everyday life we experience the police as part of a problem. They reproduce a society permeated by discrimination and use their position of power to manifest and defend themselves and the exploitative, racist and discriminatory structures. For us as an alliance, it is therefore clear that we must also express criticism of the police outside of our actions.
Activists at the System Change Camp displayed a banner with the inscription "Disarm the police – four racist murders this week by the police". Because in the days before in Cologne Jozef, in Dortmund Mouhamed Lamine D., and in Recklinghausen and Frankfurt two more people were killed by the German police. Ende Gelände and various BIPoC groups condemn these attacks as racist, classist and anti-disability.
The activists also link these incidents to European border policies. The European border authorities let people drown in the Mediterranean Sea and financed illegal pushbacks, showing their racist migration policies. During the action period, the alliance therefore supported a demonstration organized by Asmara's World on the rights of Black refugees from Ukraine.
Click here for the press release: https://www.ende-gelaende.org/press-release/pressemitteilung-vom-15-08-2022/
On our website you can also find a detailed text on police critique (Text is in German), which explains the history and function of the police, and deals with their connections to capitalism, racism and sexism. There is also more information about our activist responses and how we imagine a social order without the current state power.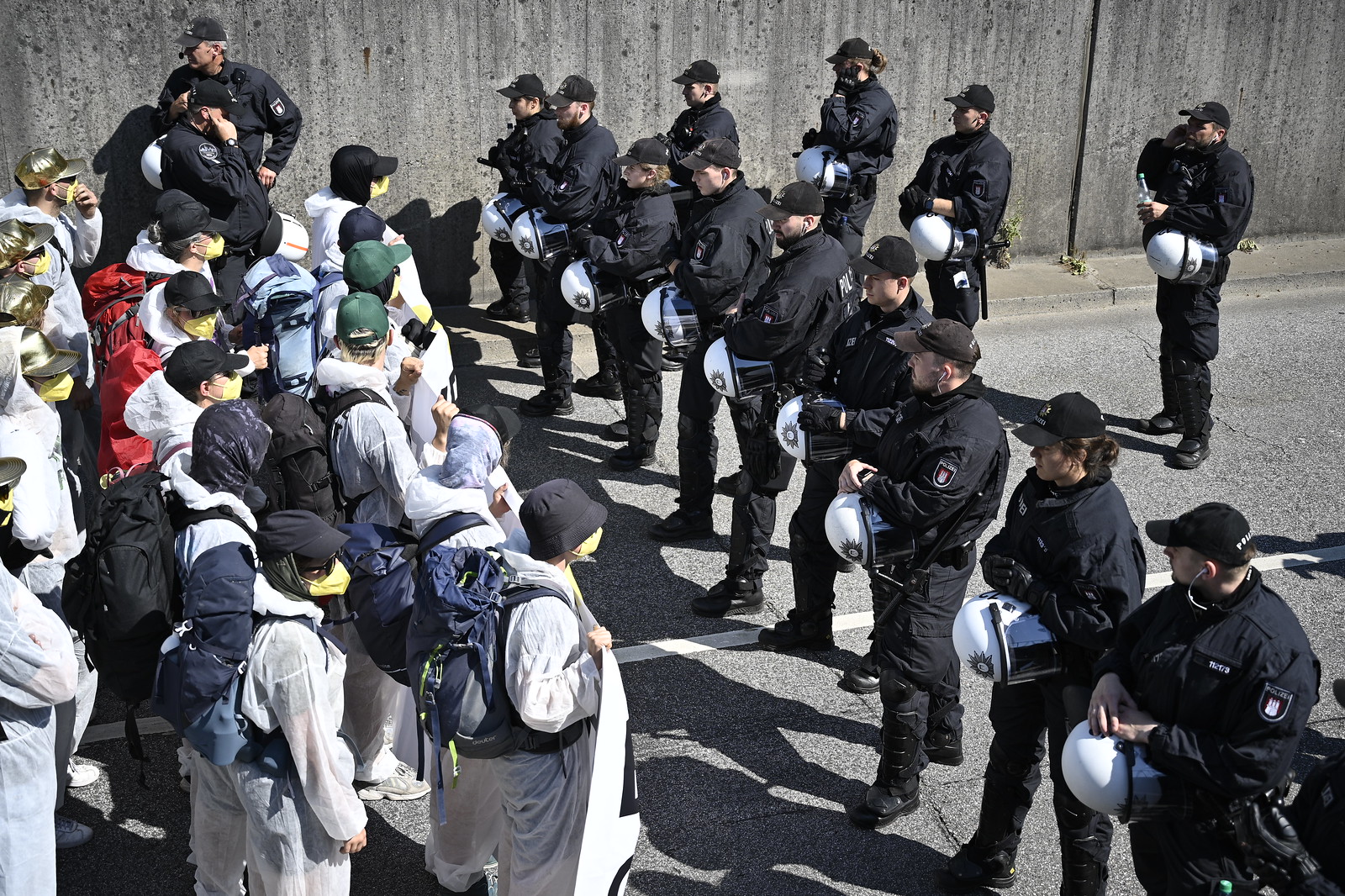 3. Legalcare 22 – Follow-up repression
Do you have questions or mail after the action 2022?
Then please contact us promptly at: legalcare22@riseup.net (PGP key).
The Legal Team for All is the anti-repression structure for the action days 2015-2021. Contact them promptly if you receive mail or similar from repression authorities regarding actions before 2022: legal_team_fuer_alle@posteo.de (PGP key).
Do not sign anything without consultation – TOGETHER WE ARE STRONG!
Our solidarity against their repressions!
More info about the Anti-Rep work can be found here: https://www.ende-gelaende.org/rechtliches-2022/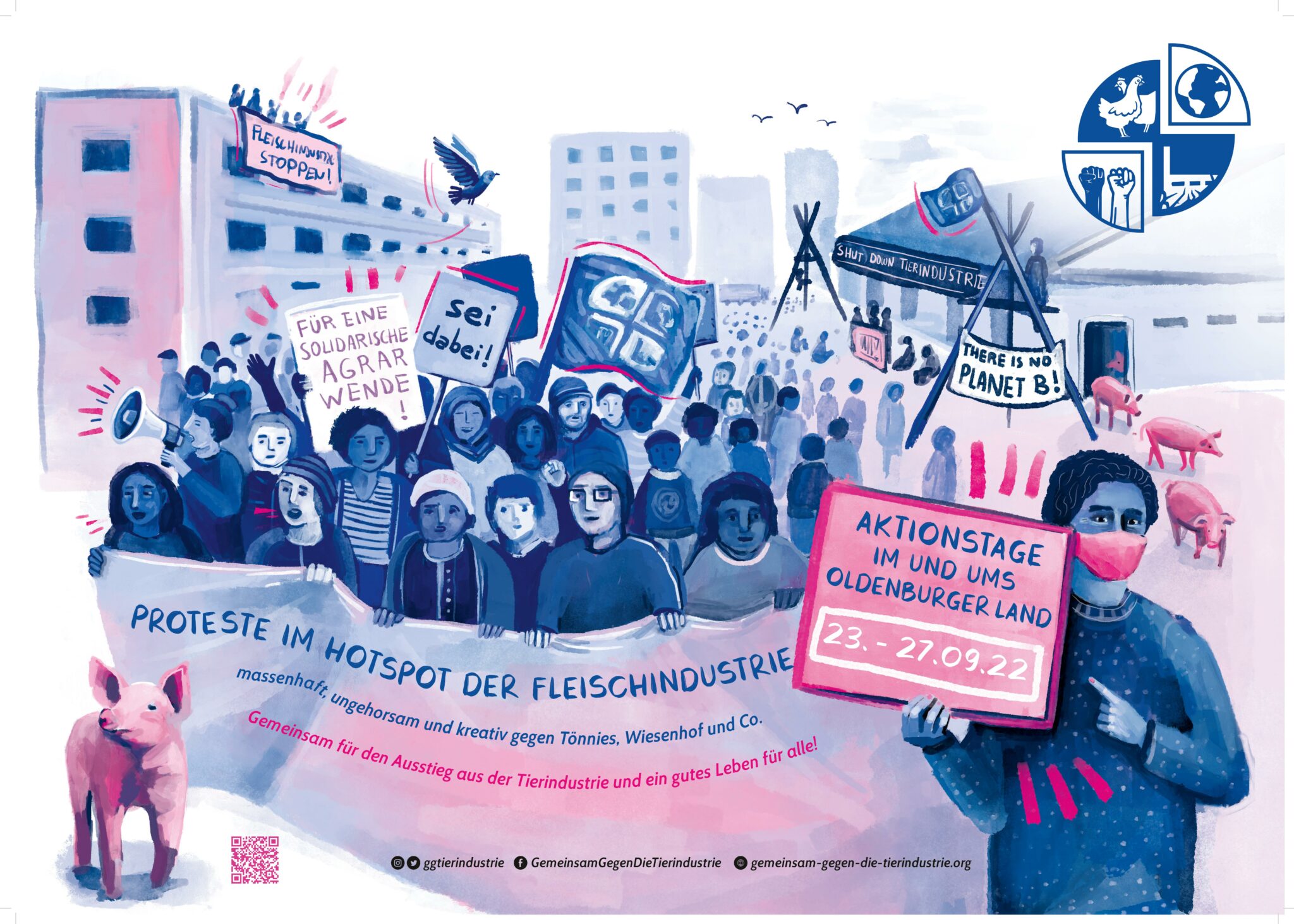 4. Gemeinsam gegen die Tierindustrie – Camp & Action23. – 27.09.
This summer, we take our united protest to the center of the German meat industry: the Oldenburger Land. Between 23 and 27 September 2022, we will take a stand against the meat industry: with a large-scale, rebellious action and further individual, creative protests, we will demand radical change in the agriculture and food systems.
We are calling on everyone to join us in Oldenburger Land! Take part in our large-scale protest, or plan your own activities! Only together can we achieve the shutdown of the animal industry! Let us set a milestone in the fight for an ecological food system and agricultural transformation!
The activities will take place from 23 to 27 September. There will be a camp in Quakenbrück; a large demonstration in Vechta on Saturday (24 September); and further actions in the region. Stay up to date and participate in the planning and organization process – for example, enter our new community space, or become a member of the alliance.
If you would like to participate in the planning of the demonstration in Vechta, you are welcome to send us an email to demo@gemeinsam-gegen-die-tierindustrie.org.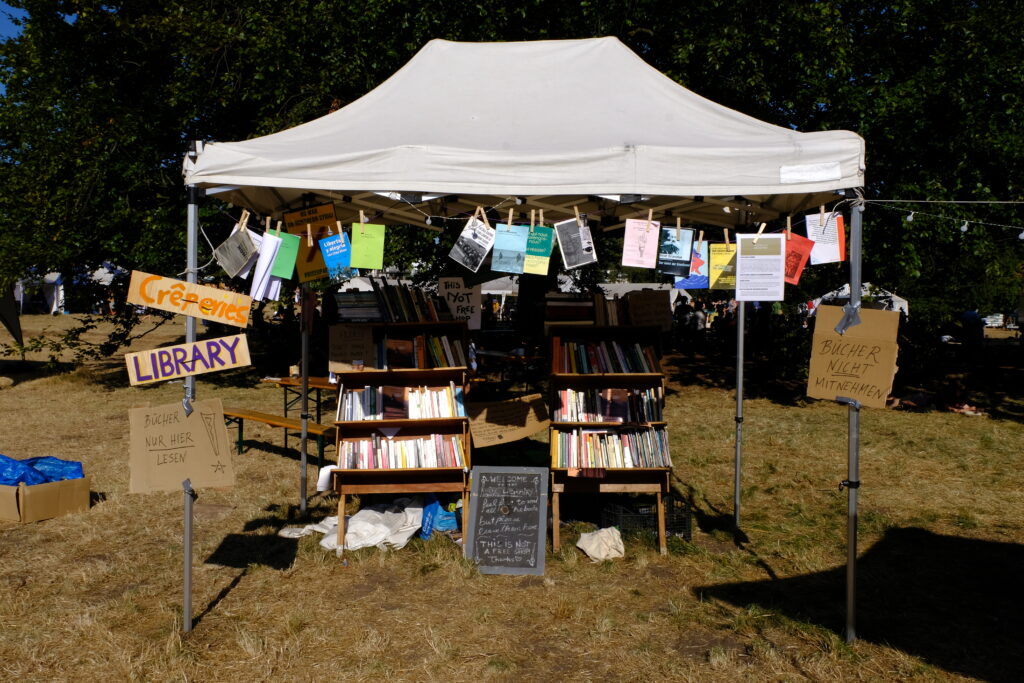 5. Lost & Found
Did you lose something important at the System Change Camp? Or did you find something in your backpack at home that doesn't belong to you? Then please contact us at lostandfound2022@ende-gelaende.org.