++ The Camp Finger needs support: Helpers needed for dismantling ++
After a wonderful camp we are dismantling.
We need to dismantle
➡️ SG tents
➡️ Water infrastructure
➡️ Solan panels,
➡️ Load trucks.
➡️ Cleaning up/collecting rubbish
and much more.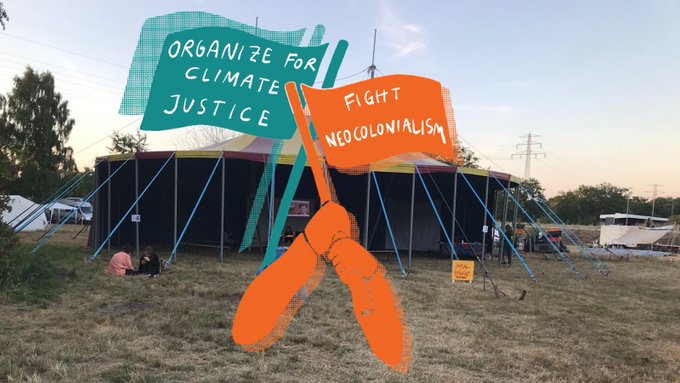 Come along💚 –  especially tomorrow (Wednesday, 17.8.) around 10, help is needed.
After fantastic days of action and a wonderful camp, we need (more) solidarity help to dismantle the camp.
Up to and including Thursday, working hands are needed, especially tomorrow (Wednesday, 17.8.) from 10/11 am for the dismantling of the big circus tent.
Come along if you can:
We are near the Volkspark Altona north of the Altona cemetery on Elly-See-Straße.
Take public transport to the stop "Rugenbarg (Nord)". There are two stops and you can get there either with the bus lines 2, 3, 284 and 604 or with the 22, 284 or 392. Please note that the next S-Bahn line to the camp (S3 and S21) will be cancelled from Wednesday (10.8.) and a replacement bus service will be provided instead. More information on the S-Bahn Hamburg website.